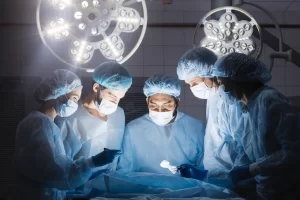 With the proliferation of video cameras from doorways to dashboards and even hospitals, lawyers find it much easier to prove certain cases that would have otherwise been dragged out or too difficult to prove.
Malpractice cases have been going before the courts for years. Still, they take time and patience to investigate and prove, and a personal injury attorney Nashua is capable of helping you navigate the case.
Malpractice in Medicine
Since doctors are trusted, jurors become convinced to their side just because of their status. It's a good idea to capture a video if a doctor mistreats you and share it with a personal injury lawyer Nashua.
Still, doctors have to know you're recording them, so getting suitable proof may be difficult. However, if you record, you'll be able to detect or stave off any alleged neglect. So what about an operating room?
Are Cameras Allowed in Surgery Rooms?
A Nashua personal injury attorney knows that many cameras are already present in modern operating rooms. Some are attached to overhead lights to provide the surgical team a birds-eye perspective. Some are on gadgets that surgeons use to observe what they're doing during minimally invasive surgery through small incisions or orifices.
Typically, however, video captured in the operating room is not disseminated outside the operating room. In addition, retaining records for posterity is a rare event. Only a tiny percentage of the film is saved for training purposes, hence why you need a medical malpractice lawyer Nashua.
Should Intraoperative Video Footage Be Saved?
An increasing number of Americans advocate for legislation that would make it mandatory for hospital operating rooms to have video and audio recording capability. If operating rooms had cameras, families who lost loved ones would have been able to see what happened and who was to blame for their loved one's injuries or death.
Attorney-at-law Ellen Epstein Cohen, speaking at a Harvard University patient safety conference, said doctors should carefully consider whether to accept the camera idea, adding that they've done well with giving each other oversight.
Doctors are also concerned that if their acts are subject to post-mortem scrutiny, they would be less frank and proactive, according to the Korean Intern Resident Association.
However, University of Wisconsin Surgical Professor Dr. Caprice Greenberg thinks that surgeons should use films to help them develop more.
Toronto surgeon at St Michael's Hospital, Dr. Teodor Grantcharov, created a black box operating room with cameras that collect images from 360 degrees. Grantcharov says a preliminary evaluation of 54 surgeries identified 38 adverse occurrences, with 75% of the errors going missed by surgeons.
Both Grantcharov and Greenberg believe that videos will often be beneficial to surgeons.
Make a Case for Change
A bill has been filed in the Wisconsin statehouse that would require operating room cameras. It's known as the "Julie Ayer Rubenzer Law," and it's named after a Wisconsin lady who died due to a surgical blunder. This law has the support of patient advocacy groups all around the country.
Videotaping for instructional reasons was advocated by the American Medical Association. It adopted a policy that permits the filming of patients in a health care context only with the consent of those in the video, citing privacy concerns.
A bill in Massachusetts that would have required hospitals to allow videotaping by a professional videographer at the patient's request failed due to hospital opposition.
How Can a Lawyer Assist
A medical malpractice attorney Nashua, can help you through the intricacies of a medical malpractice case if you believe that you have a legitimate claim. Contact a Nashua personal injury attorney at Coates Law Office to seek the compensation you deserve.