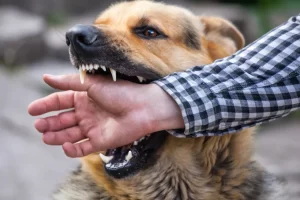 Getting a dog bite can be a horrifying experience. It's especially so if you're naturally afraid of dogs, and you should, therefore, speak to a personal injury lawyer Nashua.
In New Hampshire, lawmakers take this kind of situation seriously. They believe that pet owners should make every effort to prevent their animals from injuring or causing injuries to humans and other animals.
Has a dog bitten you, or was your pet injured by someone else's pet? You should immediately contact a personal injury attorney Nashua. An attorney can assist you with getting all the necessary information to get compensation.
Dog Bite Law in New Hampshire
A dog bite lawyer Merrimack will inform you that NH dog bite victims may be entitled to compensation under the state's dog bite statute as well as the concepts of negligence, negligence per se, scienter, and intentional tort.
New Hampshire has more advantageous animal responsibility legislation than many other states when it comes to the victims of dog bites. It covers any damage caused by a dog, including injury to humans and property, such as another pet.
Section 466:19 of the New Hampshire Revised Statutes states:
Owner or Keeper's Liability. – "Strict Liability"
"Unless the damage was caused by a person who was engaged in the commission of trespass or other torts, anyone who was injured or had their animals harmed by or because of a dog that they do not own or maintain will be qualified to recoup losses from whoever cares for or owns the dog. If the dog's owner or keeper is a minor, a parent or guardian may be held accountable under this clause."
A dog bite attorney Nashua knows that the law holds a dog owner accountable for any injuries caused by the dog's "violent or deviant behavior."
125 N.H. 503, 506; Allgeyer v. Lincoln (1984). A bite or any other act that causes injury, such as to conduct that frightens a victim and leads him to "flip" his bicycle, falls under this category. 141 N.H. 210, 218; Bohan v. Ritzo (1996).
"Nothing in the plain language of RSA 466:19 restricts its application to cases involving a direct bite or other physical contacts." Bohan, op. Cit.
Another basis for culpability is scienter, which refers to the dog owners' awareness of the dog's dangerous tendency to bite people.
At common law, "Once the owner knew of his dog's harmful propensity… he is required to take care of it; and from the time of his knowledge of it, he is liable for the harm caused by the dog…." E. Christian, A Treatise on the Game Laws 267 (1817), mentioned on page 506 of Allgeyer's book.
Additional Kinds of Liability
A dog bite claim might be based on more than just the strict liability legislation. When an injury occurs due to someone else's fault (not the dog's owner), the victim may be entitled to sue that person on the legal theory of negligence.
For example, if a neighbor's dog is let out without a leash and attacks another person, the victim may not be able to hold the dog's owner technically accountable. Still, the person who let the dog out is liable under the negligence argument.
How an Attorney Can Help
Speak with a Nashua personal injury attorney at Coates Law Office to see if you can recover damages in your case on a strict liability or negligence theory. Our Nashua personal injury attorney will leave no stone unturned in investigating your dog bite case and ensuring you are rightfully compensated based on NH laws.