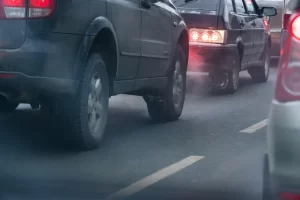 If you are ever struck by a car, there are certain immediate steps that must be taken. But the first thing you need to do is hire a Nashua personal injury attorney. Being struck by a car is an overwhelming experience. There are medical bills, insurance claims, and possibly lost wages due to missed work. The attorney you hire will help navigate through the bills and claims. In addition, your attorney will work hard to get you compensated for these personal injuries and lost wages.
WHAT TO DO WHEN STRUCK BY A CAR
The first step to take is to seek medical treatment. Before worrying about who is at fault, your physical well-being is imperative.  Whether or not you think you need it, only a doctor can determine the extent of your injuries. It might have been only a fender-bender, but you could be suffering from whiplash or a concussion. Besides, when you seek medical advice, the attorney you hire can use the medical records to help your case.
TIME IS OF THE ESSENCE
In New Hampshire, you have three years from the date of the accident to file a personal injury claim. Therefore, time is of the essence for the filing of an accident claim. What this means is if you fail to file a claim in this period, your case will be denied. You will be unable to receive any compensation for your injuries or loss. For this reason, you need the assistance of a Nashua car accident lawyer.
DO NOT SETTLE YOUR CASE ALONE
We understand you want to move on and get back to normal life following an auto accident.  However, if you settle quickly without the assistance of a Nashua car accident attorney, you won't get a fair settlement.
It might appear easy to accept the insurance companies offer, and they will cut you a check. Yet, what you might not realize, is you will be required to sign a document with prejudice. This means you can never file another claim against the person who is paying your compensation for the accident. If you have injuries, there could be underlying conditions that crop up later in life. The Nashua personal injury attorney will be able to consult with your doctor to determine a fair settlement.
WAYS AN ATTORNEY CAN HELP YOU
It can be a daunting task to prove who is at fault following a vehicle accident. Each party has a separate version of the events that transpired. Nashua car accident attorneys are experienced with evaluating evidence, enabling them to decide of who is at fault.
After reviewing the evidence, your attorney will advise you regarding the strength of your claim. The good news is, Coates Law Office will not charge you a fee until you receive a winning settlement.
DON'T LOSE OUT ON WHAT'S OWED YOU
Filing a claim against a person who has injured you can be challenging. You are uncertain of how to correctly handle everything, and if you aren't careful, you could face a financial loss. Representing yourself might get you a settlement, but chances are an attorney can get you a better one.
Nashua personal injury attorneys know how to handle legal issues and will eliminate the stress. Our attorneys understand you want to settle quickly and move on with healing and getting back to life. The best way to do this is to hire the personal injury lawyer Nashua resident's trust.
CONTACT US
When you have been struck by a car, you should hire an attorney. But not just any attorney. Call the personal injury attorney Nashua residents trust and rely on to get them the compensation they deserve.
Do not risk taking a financial loss by trying to settle out of court without legal representation. The legal team at Coates Law Office is knowledgeable and empathetic to your needs following a vehicle accident.
Call us today at 603-262-5766 and schedule a free consultation appointment with one of our personal injury lawyers. Coates Law Office is experienced at handling personal injury cases. and getting clients adequate compensation.
We will evaluate your case, handle all the legal issues, and fight for you to win! You won't pay a dime until your case is settled satisfactorily. Give us a call today, and let the healing begin, so you can get on with your life!