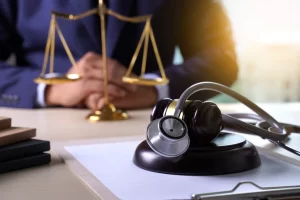 Losing a family member or watching them suffer from a medical injury is difficult. But, if the death is preventable or unexpected, it can be even more emotional and have a large financial impact. In addition, if a patient receives treatment that causes harm or falls below minimum standards, healthcare professionals are liable, also known as medical malpractice. In the event this happens, it could be beneficial to hire personal injury lawyers.
Many malpractice claims go unreported because patients aren't aware of their rights. Sometimes patients are convinced that the injuries or death incurred were expected risks. Yet, if you or someone you love has been a victim of medical negligence, you might qualify to file a medical malpractice claim. A medical malpractice lawyer Nashua can access your medical records and help determine if your case qualifies for a medical malpractice claim.
Common Types of NH Medical Malpractice
NH medical malpractice claims are not criminal proceedings. Under New Hampshire law, medical malpractice is defined as professional negligence created by an act or omission by a healthcare provider. Medical malpractice comes into play when a physician deviates from accepted standards of medical practices in the community. As a result of this deviation, a patient dies or is harmed. The most common types of medical practice include:
Obstetric errors

Wrongful death

Birthing injuries

Misdiagnosis

Hospital negligence

Anesthesia errors

Treatment delays

Doctor negligence

Prescription drug errors

Surgical diagnosis errors

Nursing home abuse or negligence

Improper or inappropriate procedures
If a loved one passes away due to healthcare negligence or suffers a medical injury, the person or the person's family might have a wrongful death claim. A personal injury attorney in Nashua specializes in medical malpractice and personal injury lawsuits and can go over the details of your case.
What a Personal Injury Lawyer Does
If you believe you or someone you love has been harmed by medical malpractice, you must speak with a medical malpractice attorney in Nashua.
A medical malpractice attorney in Merrimack will listen to your story and work to determine if medical malpractice has come into play. It's important to realize that medical malpractice claims come with a statute of limitations like many other types of lawsuits. Under New Hampshire law, the medical malpractice statute of limitations is three years. This means that patients or their families should speak with a personal injury lawyer as soon as possible to make sure they don't miss the statute of limitations when filing a claim.
Why a Personal Injury Lawyer Can Help
Not everyone is eligible to file a medical malpractice claim. Trying to determine if medical malpractice occurred or if an injury or death was an acceptable risk of the care or procedure provided is difficult. Due to the legal issues involved in these types of cases, it is almost impossible for someone who isn't an attorney to navigate the legal system without the help of a professional.
In some states, only the estate of the person injured or the person can file a claim. However, in New Hampshire, "anyone interested in the deceased's estate" can file a wrongful death suit due to medical malpractice. A New Hampshire medical malpractice attorney will help determine if the person who filed the claim is eligible to file the suit. The attorney will also examine the facts of the case and help you determine the best way to proceed.
The goal of a New Hampshire medical malpractice claim is to settle with the physician, dentist, chiropractor, hospital, or another healthcare provider responsible for the injury. While money will not compensate for the injury or loss of a loved one, it can help make life a bit easier. For example, it can ease the financial burden of a loss of income or help care for a patient who needs continued care due to an injury.
At Coates Law Office, our New Hampshire personal injury lawyers will go over the details of your case, check the statute of limitations, and discuss with you how to proceed with your injury lawsuit. Our lawyers are familiar with personal injury law in New Hampshire and medical malpractice. In addition, our office will provide you with expert advice based on your case.