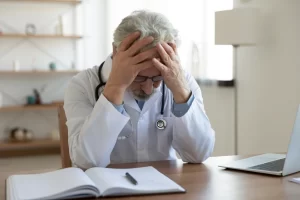 What action can you take when you suspect that your health care professionals have committed medical malpractice in some aspect of the care that they provided to you? This is a challenging thing to worry about because most people don't know even the first step of what they should do. Fortunately, you can hire a medical malpractice lawyer Nashua to help you out with this situation.
The things that you should be on the lookout for with your Nashua personal injury attorneys are people who have the ability to help you reach your goals with the justice system while also providing you with an understanding of what they are doing each step of the way. You don't want to work with someone who is going to talk down to you or make you feel as though you don't matter. Your case should be a major priority for them, and if they are not treating it as one, then you probably need to change who you are working with on your NH medical malpractice case.
Find Another Doctor
You should always seek to protect your own health first and foremost by seeking out a different doctor if you suspect New Hampshire medical malpractice. Not only will you need to do this because the doctor you are going to now seems to be less than capable of providing care, but also because you want to show that you made a good faith effort to get away from this doctor for your medical malpractice attorney Nashua.
It is going to make more sense in court if you are least made a good faith effort to get yourself away from the doctor that you now claim was damaging to yourself and your health. You shouldn't stick around a medical professional like that because they are doing you harm. Personal injury attorneys Nashua will tell you that every time, and you should take the advice on a matter like this and get away from that doctor as soon as possible.
Retain All of Your Records
Retaining your medical records is a good idea no matter what, and it becomes even more important when you attempt to make a case with your medical malpractice attorney Merrimack. The NH personal injury attorneys that you hire will need to see those records so they can get an accurate look at what the doctors did or did not do in your case. You may need them to look over every piece of this so that they can come up with a reasonable case to make regarding your claims.
They will want to see:
How long you received treatments for

What the treatments were that you received

Before and after pictures of everything that happened to you
You can't get very far with your medical malpractice claims if you don't get all of these records together and presented to your lawyer right away. Here at the Coates Law Office, we can help you track down any and all medical records related to your care. In fact, we can submit an official demand for those records to be turned over to our office. We feel that this is helpful to many people as they work on getting themselves into better shape from a health perspective. You don't want to have to think about how you can get your hands on your records when you are trying to recover from a situation that landed you in the hospital or doctor's office in the first place. Thus, we want to work with you to make sure you get the type of care that you need.
Contact An Attorney Right Away
There is no time to waste when pursuing a case like this. You might not feel like you have to run out and immediately get in touch with an attorney over a claim like this, but you do. The fact is that attorneys need to start working on your case ASAP because there is a ticking time clock on these cases. You only have a certain period of time (3 years) from when the incident occurs to when your case is filed with the court. It takes some time to get all of that paperwork together, so the sooner that you can reach out to an attorney to file the case, the better. Make sure you don't let this slip by you.